Your family, your business, your financial success...building your dreams together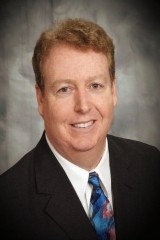 Welcome and thank you for visiting the Timothy J. Greene Financial Services website.
In today's fast-paced world, people often don't have the time or expertise to devote to planning their financial future.  Many people spend more time planning their summer vacation than they do planning for the 30 or more years they may spend in retirement.  It is my firm's goal to assist in the planning and implementation of strategies to help you achieve the retirement you desire. 
Located in Farmington, Michigan, I serve clients in numerous states throughout the country.  As a Chartered Financial Consultant and a licensed attorney with a Masters Degree in Tax Law, I provide comprehensive retirement, estate and financial planning services.  I am able to provide clients with a broad selection of choices to meet their varied personal needs for retirement planning, estate planning, college funding, survivorship, rollovers to IRAs from pension funds or retirement programs, life and disability insurance, tax reduction, accumulation planning and portfolio analysis.  I'm focused on helping individuals and small businesses build their future and long-term goals.  With over 25 years of experience, I can help you put your situation into perspective and develop a strategy that's right for you. 
--Timothy J. Greene, JD, LLM, CLU, ChFC
Do you know the differences between growth and value stocks? Find out why value stocks may hold appeal during the economic recovery.

Have you heard of the No Surprises Act? Taking effect in 2022, it helps protect consumers from large, unexpected medical bills. Learn more.

This article addresses specific risks and tax implications when acquiring company stock inside or outside of a workplace retirement plan.

Financial opportunities and potential pitfalls can appear at any time. Here are common money mistakes to avoid at various stages of life.