Our Firm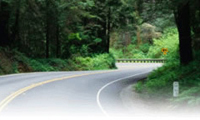 As an independent registered representative, Timothy J. Greene offers comprehensive retirement, estate and financial planning services including fee-based or commission-based programs. 
Using his extensive educational background and professional work experience, he is able to provide clients with a broad selection of choices to meet their varied financial needs.  Services include retirement planning, estate planning, estate preservation, college funding, survivorship, rollovers to IRAs from pension funds or retirement programs, life and disability insurance, tax reduction, accumulation planning, portfolio analysis and business planning.
 
Building solid plans to protect against unnecessary risk

Fluctuating market conditions make it important to frequently reassess your financial situation.  Planning for future years can be especially challenging in flat and down markets.  Your long-term investments or insurance benefits may need to be rebalanced or adjusted to meet your financial goals.  As a professional consultant in the financial and insurance markets with over 25 years of experience, Timothy J. Greene can help you put your situation into perspective and develop a strategy that's right for you.
 
Sigma Financial Corporation

Tim has been a registered representative of Sigma Financial Corporation since 1996.  Sigma Financial Corporation has been leading clients to financial freedom since 1983 and is a 9-time winner of the Broker/Dealer of the Year award.

Freedom of choice

Your needs and individual goals are unique and so are your investment choices.  Working together with your financial advisor and Sigma as an independent broker/dealer you have the freedom to decide what investments are appropriate for your individual situation.
 
Why work with a financial services professional?

According to studies conducted by Dalbar, a leading financial services consumer group, investors who work with a financial services professional have better overall performance than those individuals who invest without professional advice.  In the financial services business, it is important that you trust the advisor or professional you are working with.  You should select a financial services professional that has the background and experience to assist you in achieving your goals.  One of the significant advantages of working with a financial services professional affiliated with an independent broker/dealer is that there is no pressure for the representative to sell certain products or services.  Registered representatives from independent broker/dealers are able to offer a wide variety of competitive products and comparisons.